About Us:
Welcome to the heart and soul of the Topeka Cat Cafe!
Meet April Liang and Toni Fowler, the co-founders of this feline haven, and we're thrilled to share our story with you.
A Fateful Reunion
Our journey began with a twist of fate.
We knew each other from our high school days many years ago, but hadn't seen each other for a whole 12 years.
It was a chance encounter on a national cat cafe Facebook group that brought us back together.
Toni shared her dream of opening a cat cafe in this Facebook group, and that post appeared on April's feed less than an hour later.
April, a lifelong cat enthusiast, with the same dream, couldn't resist the opportunity to reconnect. We met up, and from that moment, everything just seemed to fall into place.
---
Meet April Liang:

April's love for cats dates back to when she was a mere 2 years old. Throughout her life, she's been a cat magnet, caring for countless feline friends. At a young age, her passion shined through in her commitment to rescuing abandoned kittens and nurturing them back to health, bottle-feeding them until they could eat on their own.
At home, April shares her life with two fantastic feline companions, Ajax and Berry. Ajax, a rescue from Helping Hands Humane Society, is especially fond of children and spreads joy wherever he goes. Berry can often be found perched in a quiet corner, quietly studying the world around her, seemingly plotting her next playful adventure from the sidelines.
With a degree in Cultural Anthropology, from Washburn University, April brings a unique perspective to our cat cafe venture.
Her extensive background in business management, technology, marketing, and customer experience, accumulated over nearly a decade as the co-owner of a real estate business, makes her an ideal founder for this venture.
In 2016, she founded Topeka's Generosity Network, a thriving local business organization where community members and business owners come together to share knowledge, offer support, and create a strong, interconnected community.
At Topeka's Generosity Network, April has interacted with hundreds of business owners and community members, gaining insights into the intricacies, specialized knowledge, and industry secrets of various local enterprises. Over the years, she's provided coaching and mentoring to others pursuing their entrepreneurial dreams.
Her dream of opening a cat cafe is now becoming a reality, and with her background, skills, and unwavering passion for cats, April is determined to make it a purr-fect success.
---
Meet Toni Fowler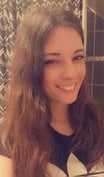 Toni is a passionate animal lover with a lifelong devotion to cats. Her journey began as a child, convincing her parents to adopt a cat when they only owned dogs. Soon, she started adopting more feline companions.
While she briefly attended Kansas State University, Toni completed her education at Orange Coast Community College in California. Afterward, she worked at the Helping Hands Humane Society in Lawrence, KS. She currently works in accounting & taxation at her family's business.
In addition to her main role, Toni is engaged in a side e-commerce project aimed at raising funds for animals in need, covering companion animals, wildlife, and more.
Toni's dedication to her cats extends to their diet. She acquired a meat grinder to prepare healthy homemade meals, sparking her interest in nutrition, preventative health, and holistic practices.
Currently, she shares her life with seven charming felines: Charlie, Finn, Django, Ziggy, Tank, Meatwad, and Wolfgang. Ziggy is the lone female among them. Most are rescues, each with unique personalities that keep Toni on her toes! Sadly, she recently lost her oldest cat, Jack, to hyperthyroidism, further fueling her passion for raising awareness about this condition.
Let's connect:
We're excited to have you on this journey with us as we turn our dream into a reality. The Topeka Cat Cafe is more than just a business to us; it's a place where cats will find loving homes, and cat lovers will find a sanctuary to unwind and connect. Thank you for your support, and we can't wait to welcome you into our cat-loving community! Fill out the form at the top of the page, and make sure to follow up on Facebook, Tiktok, and Instagram